About Us
For years, VIE MIXON CPA PLLC has delivered quality tax service to businesses and individuals, as well as provided business consultation, outsourced accounting, systems design & implementation, customized education/support to small and midsized businesses from a myriad of industries.

Solutions are our business. We take the time to understand our clients' pain points and then partner with them to apply our knowledge for the suitable solution. We are accountants and educators who are deeply experienced with QuickBooks products. We resell, implement, and support QuickBooks accounting solutions and numerous other Intuit third-party products.

The team mindset of our staff, combined with our diverse expertise and experience, equips us to deliver excellence to our clients.
Our Team
Get to know the team members of VIE MIXON CPA PLLC, who individually have specialties in particular areas yet collectively think-tank for solutions.
Vie Mixon
Vie agrees with Vince Lombardi who once said, "Perfection is not attainable; but if we chase perfection, we can catch excellence."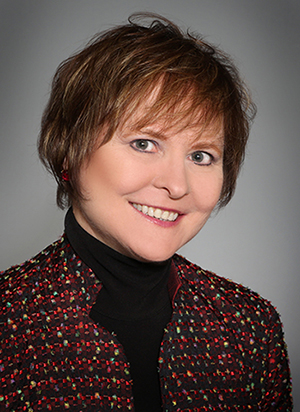 Vie Mixon is the founder and Managing Partner of VIE MIXON CPA PLLC. She is very passionate about working with entrepreneurs and helping them succeed. For over thirty years she has served clients from various industries in the areas of tax and accounting, giving her a strong blend of practical skills in tax planning and compliance, financial and operational accounting, software implementation, and business consultation.

In 1994, Vie Mixon graduated Cum Laude from UH, earning dual Bachelors of Accountancy and Business Administration. She earned her Certified Public Accountant license in May 1995, establishing her CPA firm later that year in October. An alliance with Intuit began in 2006 when Vie became a QuickBooks Pro Advisor. Then in 2007, the company was certified as a Women Business Enterprise and the same year Vie earned the Certified Specialist in Estate Planning Designation (CSEP). Vie became an Advanced Pro-Advisor and the firm became an Intuit Solution Provider during 2009.

As an active volunteer, Vie currently serves on the Federation of Houston Professional Women Board of Directors, oversees the Resource Center at Lakeside Bible Church, and serves on the SOS Ministries, USA finance committee. The Woodlands, Texas is home for Vie; she has two sons, a daughter-in-law, and is Nanna to two grandchildren.
Contact Info
viem@viemixoncpa.com
Position
Managing Member
Experience
John Rood, CPA
Tribolet, Fuller & Associates
Vie Mixon, CPA (sole proprietorship)
VIE MIXON CPA PLLC
Education
Dual Bachelors of Accountancy and of Business Administration, University of Houston, 1994
Associates of Arts, North Harris County College, 1990
Certified Specialist in Estate Planning, 2007
Intuit Pro-Advisor Certification: QuickBooks Online, QuickBooks Advanced since 2009, QuickBooks 2007 – 2015, Point of Sale V6 – V10, Enterprise V7 – V11
Affiliations/Interest
American Institute of CPAs
Humble Artesian Chapter of ABWA
Lakeside Bible Church
Texas Society of CPAs
Women of Vision Express Network of ABWA
Federation of Houston Professional Women




Raquel Mejia
"Accounting is more than just numbers; it's the bone structure for a business. We want to provide strong bones!"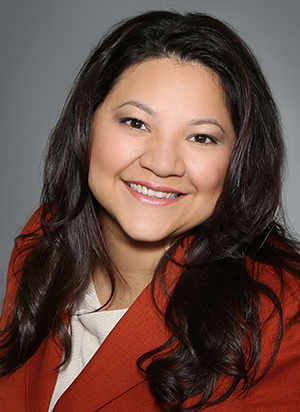 Raquel became part of the Vie Mixon CPA team in March 2006. Upon graduating with a Bachelor's Degree in Business Accounting and Finance from the American Intercontinental University in 2010, Raquel is firmly committed to her goal of becoming a CPA within two years. As an accountant and Intuit Pro-Advisor, she is well equipped to assist with financial/operational accounting, help the CPA prepare business/individual federal income tax returns and provide QuickBooks Enterprise Solutions consultation.
Contact Info
raquelm@viemixoncpa.com
Position
Accountant/Educator
Experience
Apex Cleaning Service
S&V Surveying Inc
VIE MIXON CPA PLLC, 2006 – present
Education
Bachelor of Business Administration Accounting and Finance,
American InterContinental University, 2010
Intuit Pro-Advisor Certification: Quickbooks Online, QuickBooks 2013 – 2014
Affiliations/Interest
Houston Gospel Assembly of Humble TX


Valerie Lalli
Valerie applies Aristotle's principle that, "Excellence is never an accident. It is always the result of high intention, sincere effort, and intelligent execution."
Valerie, who joined the Vie Mixon CPA team in September 2007, earned her accounting degree from Sam Houston State University in 2011 then completed all qualifications to take the CPA exam — all part of her goal to become a CPA. Her research expertise forms a broad knowledgebase that enhances her professionalism. Valerie's organizational skills, attention to detail and meticulous accuracy (without compromise to speed) equip her to assist with financial and operational accounting, tax return preparation, QuickBooks training, problem solving, and consulting.
Contact Info
valeriel@viemixoncpa.com
Position
Private Business & Tax Accountant
Experience
R.B. Tullis Branch Library
Manager at What-A-Burger
VIE MIXON CPA PLLC, since 2007
Education
Bachelor of Business Administration in Accounting, Sam Houston State University, 2011
Texas CPA Exam Qualifications — completed 30 additional semester hours of upper level accounting, tax research, business and ethics courses; awaiting test
Affiliations/Interest
Traveling and family time with my two beautiful children and husband
Rita Kneisley
"Teaching is something I have always excelled at and my ability to break things down and teach in small segments makes learning your accounting software easier than ever!"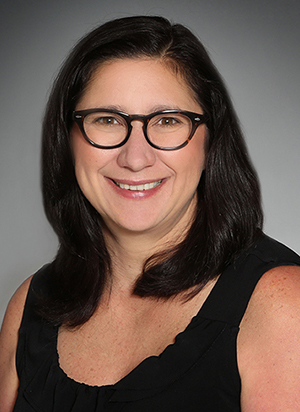 Rita Kneisley, former educator and accounting professional joined the Vie Mixon CPA team in Decemeber of 2014. After fourteen years in education she has brought her teaching skills to our firm to help with training in various software applications.

In 2000, Rita Kneisley graduated Magna Cum Laude, with a Bachelor's of Science degree in Interdisciplinary Studies. She was licensed by the Texas Education Agency to educate students in a grades one through eight. After five years of successfully teaching multiple grade levels and earning Teacher of the Year in 2003 she returned to school to earn her Master of Library Science degree and licensed to educate students in grades K-12. In the library, Rita taught research skills, website creation and technology applications to students and teachers alike.

Rita has always had a mind for numbers, she worked her way through college doing accounting work with several small to medium size businesses. She was also an office manager for a successful marketing firm. She has an eye for detail and is meticulous in all of her endeavors.

Teaching is something she has always excelled at; her ability to break things down into small segments makes learning easier than ever for her students.
Contact Info
ritak@viemixoncpa.com
Position
Staff Support/Educator
Experience
Humble ISD, Atascocita Middle School
Rehak Creative Services
Lone Star College
Houston ISD B.C. Elmore Elementary
VIE MIXON CPA PLLC, 2014 – present
Education
Master's Degree in Library Science, Sam Houston State University, 2007
Bachelor of Science Degree in Academic Studies, Sam Houston State University, 2000
Intuit Pro-Advisor Certification: QuickBooks Online, QuickBooks 2015,
Point of Sale v10 and v12, Quick Books Enterprise Solutions 2015
Affiliations/Interest
Reading and gardening